Soroptimist International of Loomis Basin is one of many clubs in 120 countries throughout the world to make a difference in the lives of women and girls. We work in tandem with our Region, Federation and International Soroptimist organizations to invest in dreams to create opportunity through education. SI Loomis Basin was formed in 1974 and has continued to support our mission locally and internationally through the years. Our tradition of international service began in 1921 when a group of service minded women established Soroptimist International of Alameda County.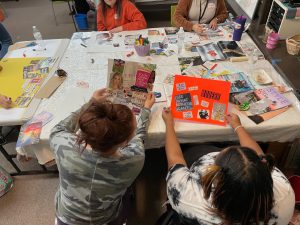 Our club consists of women of all ages, brought together by our passion to make our local and global communities a better place. Putting on the "It's in the Bag" designer purse event or calling numbers at our annual Tostada Bingo fundraiser allows us to provide funding for many local organizations and causes. Members of the club help with planning, cooking, serving, selling tickets, publicizing, donating prizes, welcoming guests, tabulating scores, wrapping presents and much more. No matter what your talent or interests are, you'll find the opportunity to have fun while volunteering with our club. Take a look atour Calendarto learn about upcoming events.
Additionally, the club uses other fundraisers such as selling Olive Oil to raise funds for college scholarships and grants for K-8 teachers. The club delivers the Soroptimist Dream It Be It career exploration program to young women in Koinonia Group Homes in Loomis as well as gives gifts of encouragement to women at Folsom Prison over the holidays. You can see the Soroptimist Little Free Library at the Train Depot Park in downtown Loomis. To make a difference in our community, our club works closely with the Loomis Chamber of Commerce and other organizations to support the Senior LIFE Center, Loomis Christmas Basket, Placer Food Bank, Acres of Hope, Stand Up Placer and Days for Girls.
Soroptimist members also participate in many local events. You will see us serving lunch to our area seniors at the Loomis L.I.F.E. Center several times a year, co-hosting the Chamber of Commerce Holiday Mixer, supporting the Loomis Christmas Tree Lighting and providing refreshments at the Loomis Easter Egg Hunt. Just look for the ladies having all the fun and you'll find us! Read our brochure 
You'll meet some the fantastic women who are making a difference.