Postponed – Adios Tostada Bingo on 9-25-21
The Soroptimist International of Loomis Basin has postponed the 9-25-21 Tostada Bingo fundraiser .
Unfortunately, we have to say Adios to our Soroptimist Tostada Bingo this weekend, 9/25. Although we feel ready to fiesta like it's 1999, feedback has been that people just aren't ready yet (and that is OK). So, the event is postponed until a later date. We will be refunding all who purchased tickets.
We appreciate your support and hope to see you soon!
If you'd like notified when it is rescheduled, send us an email.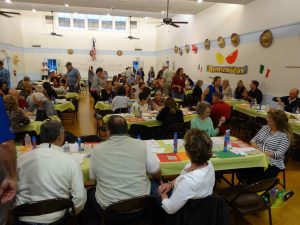 The mission of Soroptimist is to support education programs that lead to economic empowerment for women and girls, locally and globally. With the proceeds from the Tostado Bingo fundraiser, the club provides high school and college scholarships, gives grants to K-8 teachers, supports the Senior L.I.F.E. center and maintains the Little Free Library near the Loomis Train Depot. Members deliver the Soroptimist International Dream It Be It career exploration program to girls in Koinonia Group Homes. International projects are also supported by the club; Soroptimist International has a consultative role in the United Nations.
The club welcomes all women who want to make a difference in our community with a fun-loving group. To learn more,  check out the club's Instagram @siloomis Soroptimist Loomis Basin and Facebook page. The club meets on the first and third Wednesday evening each month, except during the summer.
Soroptimist (soroptimist.org) is an international volunteer service organization for women who work to improve the lives of women and girls, in local communities and throughout the world. Soroptimist International of Loomis Basin is a 501(c)(3) organization.