"It's in the Bag" Designer Purse Fundraising Event in Loomis Supports Women's Education
Rally your co-workers and organize your girlfriends for the "Ultimate Girl's Night Out" on January 18, 2023 and make a difference for women and girls by supporting Soroptimist International Loomis Basin's designer purse fundraiser.
The Soroptimist International (SI) of Loomis Basin will host the popular It's in the Bag designer purse fundraiser on Wednesday, January 18, 2023 from 6 to 8:30 p.m. (doors open at 5 p.m.) at the Blue Goose Event Center, 3550 Taylor Rd., Loomis. This "Ultimate Girl's Night Out" supports education projects that lead to economic empowerment for women and girls.
It's in the Bag tickets are $50 and can be purchased from Soroptimist members or at Hebard Insurance Solutions located at 3837 Taylor Road, Loomis using cash, check or Venmo (See QR code with Blue S in middle or @SoroptimistLoomis).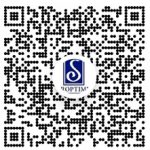 Tickets include dinner, bottled water, table games and door prizes. Alcoholic beverages will be sold separately. At the event, attendees can purchase tickets to participate in drawings for designer purses.
Businesses can invest in dreams as purse event sponsors, explained event coordinator, Chris Hebard-Summers, Hebard Insurance Solutions. "The $1,500 Platinum level sponsors receive promotion and a table for eight with wine and souvenir glasses," said Hebard-Summers. "There are also $1000 Gold, $500 Table and Swag Bag sponsorships." Contact Hebard-Summers at 916-652-0404 to sponsor It's in the Bag and support education programs.
You can also pay by credit card using Zeffy by clicking here. Or using the QR code below.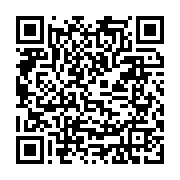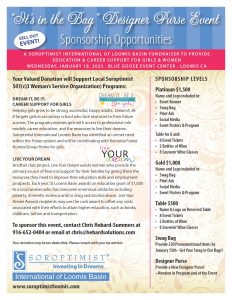 It's in the Bag funds:
Live Your Dream awards for single mothers going back to college
Investing in Dreams awards for girls at Del Oro High School demonstrating community leadership
Grants for Loomis Union School District K-8 teachers
In addition, the fundraiser supports Loomis Soroptimist club in:
Conducting the Soroptimist Dream It, Be It career exploration program with girls at Koinonia Group Homes
Funding teachers for the Loomis Senior L.I.F.E. Center founded by the Soroptimist club
Supporting other organizations through special projects aligned with our mission
Joining Soroptimist International in helping women overcome obstacles and reach their full potential through education and big dreams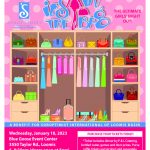 To learn more about the club, find Soroptimist Loomis Basin @SILoomis on Facebook and Instagram. The club meets on the first and third Wednesday of the month from 5:30 — 7 p.m. in Loomis.
Soroptimist (soroptimist.org) is an international volunteer service organization for women who invest in dreams through education projects that lead to economic empowerment for women and girls, locally and globally. Soroptimist International of Loomis Basin is a 501(c)(3) organization.
PDF of It's in the Bag flyer